2015: The year the geeks took over
This is a pretty tough year to come up with a "Best of…" list. It's not that there weren't a lot of good movies…there were. It's just that there weren't a lot of "great" or "amazing" movies.
As a movie critic, I see A LOT of movies every year and especially at this time of year — with awards season and all. But I don't want to make a list of movies studios sent me over the last few months, so let's have some fun with this, shall we?
Apparently, I was just as bitten by the nostalgia bug as everyone else. I'm not real big on remakes and unnecessary sequels, but sometimes they do get it right. Here are ten movies that either really surprised me, really stayed with me, or just really resonated with me — in alphabetical order, of course.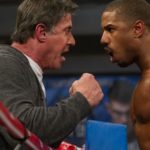 Creed: I loved this movie….mostly because it was as cliche and predictable as all of the other movies in the "Rocky" series. Director Ryan Coogler does a fantastic job of developing a story that stands on its own, but also feels like a natural next step in the "Rocky Balboa" story. Look for Sylvester Stallone to make some waves come Oscar time. Yeah, he's that good here.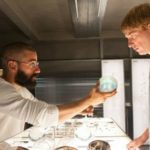 Ex Machina: Probably one of my favorite movies of the year. It's definitely the one that really hung around in my brain throughout the year. The cast, as small as it is, is incredible. Oscar Isaac is quickly becoming one of my favorite actors and Alicia Vikander, who had a very, very good year (see also "The Man from UNCLE" and "The Danish Girl") is about to rocket to stardom. This is one of the best pure science fiction movies to come along in years. See it.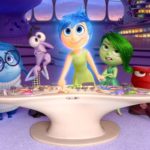 Inside Out: Here come the waterworks. Leave it to Pixar to leave me a blubbering mess, once again. The great thing about the really good Pixar movies is they are completely different movies for kids as they are for adults. Coming off a few of its weaker films, this may be one of the best efforts so far for the Pixar creative team. A beautiful and incredibly touching movie from beginning to end and one of the best written films of the year.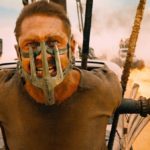 Mad Max: Fury Road: This is one of the most ridiculous, simplistic, and mindless movies I've ever seen. It's also one of the most entertaining, insane, and beautifully choreographed and directed action movies ever. 70-year-old George Miller took every young whippersnapper director to film school this summer by showing how story can dictate action to advance plot. There really is a lot more going on here than just a simple chase, and despite the title, this really is Charlize Theron's movie.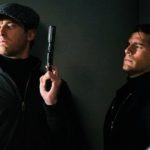 The Man from U.N.C.L.E.: In a year of pretty fantastic spy movies, this one was the one that really took me by surprise in the best possible way. Director Guy Ritchie blends his frenetic visual flair to the reboot of the classic TV series. It has the look and feel of the 60's spy scene with just enough of a contemporary flair. The chemistry between the leads is phenomenal. This is probably Superman Henry Cavill's best role to date — and what a year for Alicia Vikander! Yep, she's here too.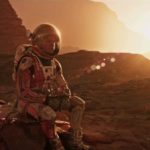 The Martian: Ridley Scott is one of my favorite directors and Matt Damon one of my favorite actors. So, this movie works for me. It has a lot to do with Scott's ability as a director to keep the movie moving at a quick pace despite the fact one actor commands a lot of screen time on his own. He orchestrates a deep cast of supporting characters to back up what is a really fun performance by Damon.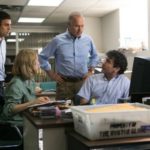 Spotlight: It's a subject matter that is sure to hit home with a lot of people, but thanks to the incredible cast and an amazing screenplay, this movie is tough to watch but impossible to look away. The cast is incredible as is the script, but I can't say enough about how good Mark Ruffalo is in this movie. Keaton is fabulous, but for me, Ruffalo is the heart of this movie, the emotional link to the audience.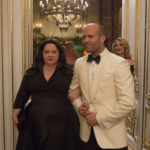 Spy: I know, right? I'm shocked too, but this was the funniest movie of the year. I normally don't vibe well with Melissa McCarthy movies. I think she is a talented and hilarious actress, but sometimes it seems like she gets stuck doing the same obnoxious characters because she is willing to go balls out. Here, she is allowed to play an intelligent woman who is thrown into a spy mission and quickly realizes she is in over her head. Jason Statham is pretty hilarious here too in a character that pretty much makes of his own stereotype.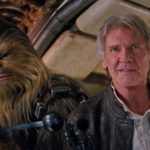 Star Wars: The Force Awakens: No surprise here. Everyone loves the galaxy far, far away, right? Well, maybe not everyone. Haters gonna hate. The flick is not without it's flaws, but J.J. Abrams managed to capture the magic of "Star Wars" and set up a new universe. As a movie geek, I'm thrilled to see where the new directors take this new trilogy. Harrison Ford could just sneak into the Best Supporting Actor Oscar race. Rocky vs. Han Solo at the Academy Awards, anyone?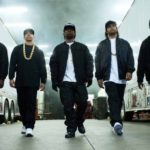 Straight Outta Compton: This was probably the biggest sleeper of the year. On the surface it's easy to overlook the story of N.W.A., easily the most notorious rap group of the hip hop boom, but it's one of the most compelling stories to grace the silver screen this year. A lot of the credit is owed to the talented young cast, led by O'Shea Jackson Jr. and Corey Hawkins, with a scene stealing turn by Paul Giamatti.
Disclosure: I am a voting member of the Broadcast Film Critics Association and the Kansas City Film Critics Circle.