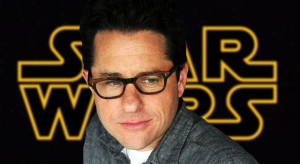 The simple answer to this is yes — J.J. Abrams is absolutely the man for this job. The real question might be, "Is it possible for ANYONE to make the 'Star Wars' movie fans demand?". George Lucas tried and failed to recapture the magic he created back in 1977, 1980 and 1983 with "A New Hope", "The Empire Strikes Back" and "Return of the Jedi". In fact he failed on such an epic level that some fans would rather just have 1999-2005 completely erased from memories.
When Disney purchased Lucasfilm in 2012, a lot of people feared the worst. Disney was going to exploit the "Star Wars" name and drag everyone through another trilogy of dumbed down characters staring blankly at green screens projecting images that do little to inspire imagination. It got worse when Mark Hamill, Carrie Fisher and Harrison Ford said they'd be interested because as if the prequels weren't bad enough, now we are going to sully the names of Luke, Han and Leia.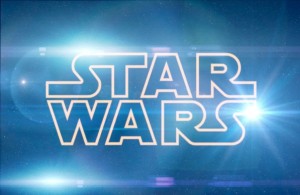 That all changed with the announcement that J.J. Abrams would direct "Star Wars: Episode VII". For the first time since October, it is clear just how serious Disney is about not only making "Star Wars" movies, but making good — no GREAT — "Star Wars" movies. The important thing Disney needed to do, besides find a great filmmaker to take over and do what King George couldn't, was to find someone who loved the characters and material as much as fans. With J.J. Abrams, they have done both.
Abrams is a huge, huge "Star Wars" nerd. He's directed the past two "Star Trek" movies with the passion of someone who probably never thought they'd get a real chance to take a journey into that galaxy far, far away. In November, Abrams said he couldn't do it — that it meant to much to him. What if he screwed it up? Thankfully in that time, he reconsidered and realized it was too much to pass up.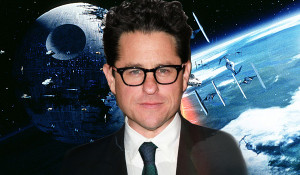 As a lifelong "Star Wars" fan, I simply can't wait to see what Abrams and company do with "Star Wars". I can already hear Michael Giacchino's epic score. Yes, I think he will replace John Williams. Of course, I love that Disney wants to do what Marvel is doing. Looks like we will get a trilogy and a number of spin-off individual movies. I don't know why they didn't do this all along. The good news is that all of this can be rectified now. The "Star Wars" universe is in good hands.
Check out some of my other movie reviews at Examiner.com.
Follow me at: