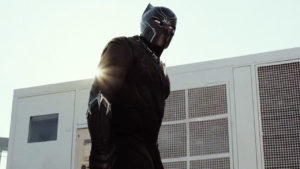 Marvel has built their comic book movie universe kingdom on the broad shoulders of Chris Evans's Captain America and the sly charm of Robert Downey Jr.'s Iron Man — but now they're counting on audiences to not only buy tickets to watch these two avenging heroes beat the crap out of each other, but takes sides as well.
It's Team Cap vs. Team Iron Man in a super hero battle of political ideals and bromance in "Captain America: Civil War", the 13th installment in Marvel's Cinematic Universe.
In the aftermath of the events of "Winter Soldier" and "Age of Ultron", the Avengers find themselves looking like uncontrollable bullies in the eyes of the world. When the United Nations decides to enforce sanctions on the Avengers that will keep them under the control of an official governing body, the super friends are divided.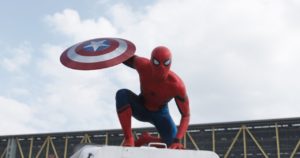 The catalyst for events is once again Bucky Barnes aka The Winter Soldier. Framed for a recent tragedy, Cap vows to find and protect his friend while Tony says going against the accords will only tear the Avengers apart.
Enter some new heroes: Chadwick Boseman as T'Challa aka Black Panther, who wants to see the Avengers reigned in while also pursuing his own agenda; and Tom Holland brings Spider-Man into the Marvel fold for the first time. They're awesome folks.
Let the rumble begin.
Spoiler-free Civil War movie review
Rating: 7/10
Directed by: Anthony Russo and Joe Russo
Written by: Christopher Markus and Stephen McFeely
Starring: Chris Evans, Robert Downey Jr., Scarlett Johansson, Chadwick Boseman, Daniel Brühl, Sebastian Stan, Anthony Mackie, Elizabeth Olsen, Paul Rudd, Don Cheadle, Tom Holland, Jeremy Renner, and Paul Bettany
MPAA rating: PG-13 for extended sequences of violence, action and mayhem.
Running time: 2 hours 26 minutes