This has been one hell of an awards season. I voting member of the Kansas City Film Critics Circle for the third year, the Critics Choice Awards (as a member of the Broadcast Film Critics Association) — and I attended that show, for the first time ever, back in January.
But now, the 2016 Academy Awards have come and gone, signaling the end of awards season. The show, much like the awards themselves was fairly predictable. Obviously, everyone is going to be talking about either Chris Rock absolutely killing it as host, or Leonardo DiCaprio finally winning that elusive Oscar.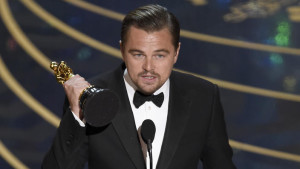 Does anyone think this dude is way too young to be acting like Leo FINALLY won an Oscar? I'm sure he will have plenty of chances to add to his collection. But — it was pretty fantastic to finally see him up there getting his trophy. I think "The Revenant" is a bit over rated as a film. I thought it was an amazing performance by Leo (he worked his ass off and earned this) and the film looked incredible. But I'm so glad it didn't win Best Picture. That award went to "Spotlight".
For me though, the star of the show was Chris Rock. As one of the most influential modern day comedians, Rock had the challenge of hosting an awards show that has been blasted for its ignorance and lack of diversity, not just among nominees but in Hollywood in general.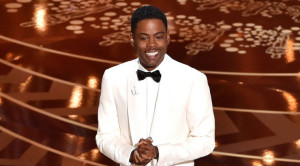 As expected, Rock knocked it out of the park, coming out swinging in his opening monologue. He joked about the controversy, made fun of Will and Jada for boycotting a ceremony they technically weren't "invited" to, and helped act as a calming voice to help ease any uncomfortable tensions.
But, Rock made it clear that racism exists in Hollywood and it's nothing new. Laughing at it isn't going to make it right or make it go away or make anyone forget about how bad it is.
And this just isn't about African American actors — it's Asians, Native Americans, Indian actors, filmmakers. It's women and the LGBT community.
Rock put Hollywood on notice. Will it stick? Will anyone really do anything about it? Will we get a black 007? Or a female directing an "Avengers" movie? Only time will tell.